We know that there are environmental health challenges in the Vine City and English Avenue neighborhoods near Proctor Creek. So what can we do about them together?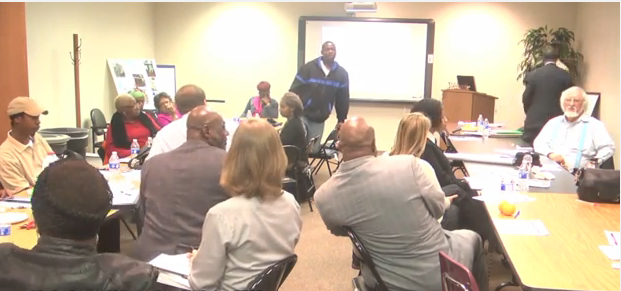 Residents of these neighborhoods and other partners are working together to address environmental triggers that lead to illness. Thirty-five community members, students and organizational representatives attended a community meeting on January 22nd, a follow up to a joint ECO-Action and Emory University Collaborative Health Survey that identified mold and associated environmental health issues in homes and apartments near Proctor Creek. Having shared the results of the study at an earlier meeting, this meeting sought to identify next steps in six areas of challenge:
How do we remediate the houses while the people still stay in them? We need to understand the technologies that will allow us to do this.
Makeda Johnson, Community Resident
•   lifestyle change and best practices in community education,
•   home repairs and pest control,
•   services and support for people with asthma,
•   support and process for smart relocation,
•   reducing flooding,
•   public policy for healthy homes.
For each of these challenges, community members reflected together to identify: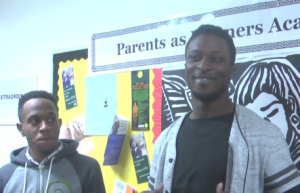 What were the existing resources that were already available?
What potential resource might be made available?
What are the gaps or threats that might hinder our ability to access those resources?
What are the next steps we should taking in moving forward?
Through this process, community participants identified a number of next steps toward "Healthy Homes" in each of the six areas of challenge. The greatest number were generated around the topic of reducing flooding where the identified next steps included: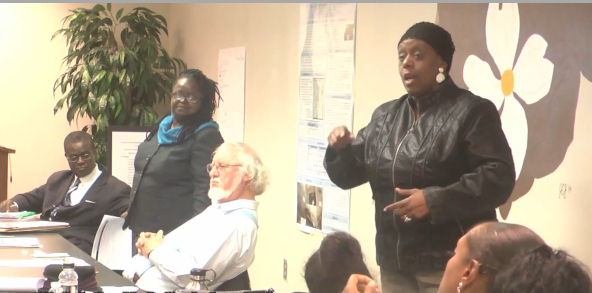 • Obtaining public commitment by the City of Atlanta to support integrated stormwater management planning;
•   Enhancing public education;
•   Improving the knowledge of residents so that they are better able to report problems and take action for flood prevention;
•   Providing training about best practices to address mold problems;
•   Providing disaster preparedness training and awareness;
•   Developing community businesses to collect scrap tires and turn them into permeable pavement.
You can watch the highlights of the session in the video below.  A table that summarizes all of the next steps can be downloaded here.
The group plans to meet in April to prioritize these next steps. Please contact Dr. Yomi if you'd like additional information about the Collaborative Health Survey findings or to be notified about future Healthy Homes strategy sessions.
Thanks to Kelly Brown for the photographs and video.