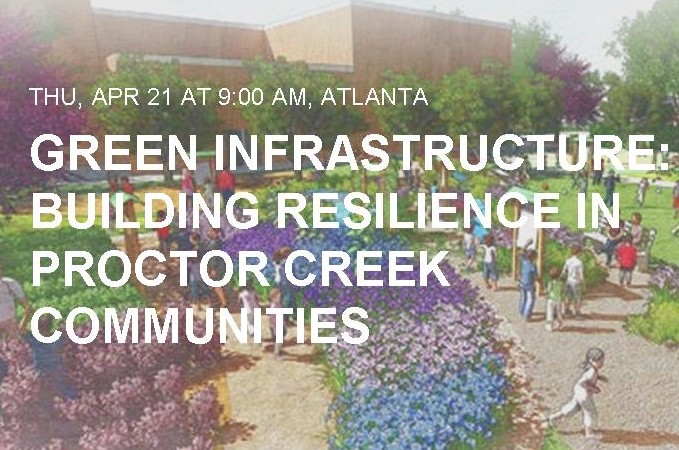 Come join us on April 21st for the fourth in a series of events highlighting green infrastructure options at the colleges of the Atlanta University Center (AUC).  In addition to increasing public awareness of green infrastructure and presenting student-developed conceptual plans to capture stormwater at the AUC, we also hope the conference will encourage community and AUC leaders to leverage their resources to transform these stormwater conceptual plans into "shovel ready designs."
The conference will include student project exhibitions, a short film, plenary sessions, workshops and panel discussions.  The keynote speaker will be Nathaniel Smith, Founder and Chief Equity Officer of the Partnership for Southern Equity and Morehouse College graduate.
The conference will also feature a hands-on, green infrastructure simulation, the Green Infrastructure Lab.  If you are interested in attending the Lab, please sign up for both a Lab and a General Session ticket. Seating is limited for this session.
Students, Proctor Creek and greater Atlanta community members, environmentally-focused non profit partners and local or federal government organizations are welcome to attend this event. Admission is free. Continental breakfast and lunch will be provided to participants who register.
The Green Infrastructure Initiative at the Atlanta University Center project is funded by the United States Environmental Protection Agency's Urban Waters Small Grants program.