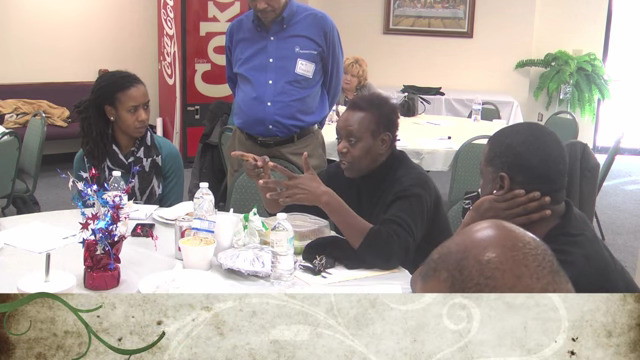 November 2015

Conference Presentations
Student Presentations
Breakout Groups for Green Infrastructure Service Projects
For workgroup met to discuss potential Green Infrastructure Service Learning opportunities.  Workgroups considered:
A Proctor Creek Learning exchange: This project would collect stories about Proctor Creek, the effects of flooding, combined sewage overflow and health impacts from community residents.  The group identified the process required to complete the summary of stories.
Workforce development for Green Infrastructure: The project would identify skills and training needs to build a Vine City/English Avenue green infrastructure workforce. The group created the action plan to create this workforce.
Smart Relocation Resource Center Development: The project would create a Resource Center. The group began the planning for the development of the Center and required resource materials.
Joint student/community effort to advance implementation of Proctor Creek North Avenue Conceptual Plan: The group identified next steps required to advance the conceptual plans into "shovel-ready" projects.
A copy of the notes summarizing the decisions made in the four groups can be downloaded here.